New Trends In USA Studying Abroad
The USA College Admissions Council is reducing the importance of the SAT and focusing on English speaking skills for international students.
At the event "New trends in studying abroad and USA-Canada scholarships" held on December 28 in Hanoi, Ms. Tran Phuong Lan, CEO of Summit Education Organization provided new information about studying abroad in the USA and Canada.
Many years of experience in the field of study abroad consulting and a former member of the international study consulting association, Ms. Lan pointed out that the trend of recruiting Vietnamese students in the USA is gradually changing. First, the importance of the SAT test to international students is declining. Currently, many universities in the USA have made the SAT an optional condition .
"This is because the SAT exam is decades old, has not met the trend change while many Vietnamese students get high prizes in exams and good study scores that the SAT cannot reflect on. light all, "explained Ms. Lan .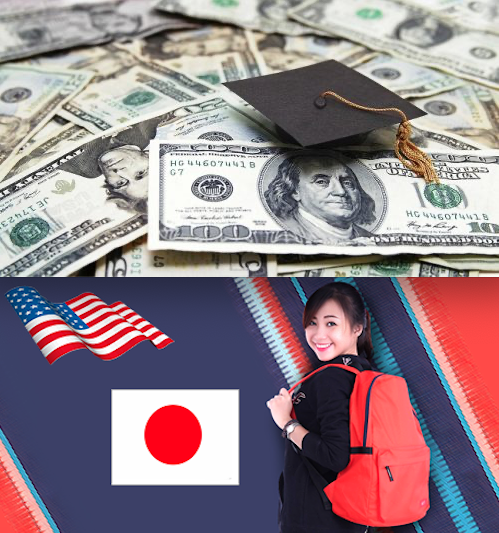 Downplaying the importance of SAT, but the USA Admissions Council wants to find candidates with high TOEFL and IELTS English certificates, including international students in Vietnam or high schools in the USA. Of the four skills of listening, speaking, reading and writing, the admissions committee focuses on speaking.
"One of the biggest concerns of American universities is that poor English speaking candidates make it difficult to think, communicate with friends, lecturers and graduate from school can not find a job," Ms. Lan said. Hope that parents will invest in their child's English speaking and listening skills from primary school.
The financial support for Vietnamese students in the USA, according to Ms. Lan, is on a downward trend. Because Vietnam is now in the middle-income group, the USA Admissions Council decided to shift financial assistance from Vietnam to a more difficult country such as Africa or a poor country in Eastern Europe.
In the 2019-2021 school year, Vietnam ranked sixth in the group of countries with the most number of students studying in the USA (28%), after China (54%), India (28%), and South Korea (8%). ), Saudi Arabia (9%) and Canada (3%), as reported by the Institute of International Education (IIE). The states that attract the most Vietnamese students to study abroad are California, Texas, Washington, Massachusetts and New York.
Vietnam has more than 29,290 international students in the USA, of which 89.9% or about 19,000 are studying for bachelor's degree. The remaining 20% are studying in graduate school, high school or studying language. Many Vietnamese parents only allow their children to study abroad for a master's or doctoral degree, but according to Ms. Lan, they should think about studying abroad from the bachelor level because four years of university will create strong roots, helping them grow more. , higher career opportunities.
In 2018-2021, the most chosen fields of study in the USA were Engineering, Mathematics and Computer Science, Business Administration and Social Sciences, respectively. By 2019-2021, the number of students choosing to major in Mathematics and Computer Science increased by 9.4% while in Engineering, the number of students decreased by 0.9%.
Explaining this change, Summit CEO said that if studying Math and Science in general, international students have a longer chance of applying for internship visas than other business, social sciences and arts. During this time, if they do well, they can get a green card.
"With international staff who successfully complete three years of internship, technology companies can hire lawyers to help them get their green cards to continue working, the future will be very bright," she said. Information flower .
Along with the trend of studying in the USA, studying in Canada is receiving a lot of attention from Vietnamese parents. In 2016, Canada had only 5,000 Vietnamese students, but by 2019 this number had doubled.
In 2021, the number of Vietnamese students studying in Canada is 20,830, making Vietnam fifth in the group of countries with the most number of students studying in Canada, after India, China, South Korea, and France. .
The most chosen fields of study in Canada are Engineering, Business, Social Science, Natural Science, and Computer Science, respectively. Canada's top universities are Toronto, McGill, British Columbia and Alberta.
The Scholastic Assessment Test (SAT) is a standardized competency test used for college admissions in the American education system. The SAT has two main tests: SAT I (includes three sections in Math, Reading and Writing) and SAT II (test for each subject). SAT I is a mandatory condition for admission to American universities. SAT II is optional, for top schools like Harvard University, Yale University, Princeton University or applying for a scholarship.